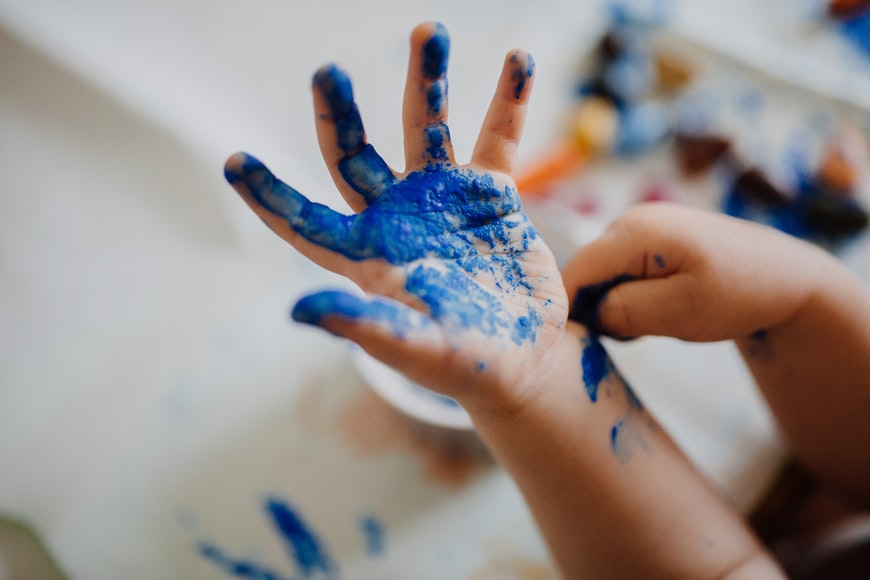 Creative Painting Ideas for Kids are important. Painting can be both fun and educational for children who want to learn while having fun at the same time. It can be messy, yet it enables kids to think outside of the box and explore their creativity while also improving their hand eye coordination skills.
Most children are fascinated with colors, while others are enthusiastic about numbers, patterns, and shapes. That's why parents are interested in enrolling kids in art workshops or painting classes for them to learn something while also expressing themselves.
Whether your kid loves painting, drawing, or sketching out his ideas on paper, one of these creative painting ideas will surely make him happy and unleash their inner artist. This will also help to overcome depression and anxiety.
Painting Old Bottles
This activity requires some preparation time as you need to find some old bottles around the house, such as milk and soda bottles. Take off the labels and make sure that they are thoroughly cleaned before using them. It would be great if these containers had different shapes and sizes so your kids can experiment with various paint effects depending on where they will initially pour the paints.
Finger Painting
Toddlers and preschoolers love this type of painting. It is easy, and they only need to dip their fingers on the paint then apply it to a sheet of paper.
Painting Using Unconventional Materials
Sponge
Sponges can be a good tool for painting. The children would need to dip the sponges in paint then press them on a paper. Parents can also use low-sudsing detergent to mix with paint and water and create more paint textures and patterns.
Toothbrush
Instead of using sponges to make paintings, why not try using toothbrushes instead? The bristles act like tiny brushes, which works great in creating interesting shapes and patterns.
Shaving Cream Painting
Toddlers and preschoolers love to use their hands in creating art, and this is precisely the reason why parents can give shaving cream painting a try. The cream can be wiped off easily after each session. It might even serve as a fun bath time activity once the children are done with the painting project. Just make sure to do it in an area covered by newspapers or sheets of paper for an easier cleanup.
Pointillism
Pointillism, also known as dot painting, is a painting style in which tiny, distinct dots of color are put in patterns to create a picture. Dot painting is a fun activity that is not only interesting for kids but for adults as well. Beginners would only need to paint dots of different sizes and colors on a sheet of paper to create an exciting masterpiece.
Paint Pouring
Paint pouring shouts freedom and encourages creativity. All the kid needs to do is pour different colors of paint from various heights and areas of the paper or canvas to create a unique painting pattern on a sheet of paper.
Takeaway
There are many amazing creative painting ideas for kids to explore and encourage their natural sense of artistry. Parents need not worry if their paintings end up in some mess as these activities are meant to be both child and environmentally friendly at the same time.
If you are thinking of bringing art to your area while making a profit at the same time, you can get an art franchise. By this, you will not only get to share your talent in art with others but also generate income for yourself.
We are at Paintings Studio hope that you enjoyed the article!