Let's Take a Tour
The "Factory" is an option for customers looking to take an original idea, or a pre-existing photo/painting, and alter it to make a unique, custom digital art piece. This digital piece can be made into a physical painting later if desired.
If you have a photo already selected that you would like to be made into a painting without alteration, you can go directly to the Order Your Painting section.
---
Our Process
Looking for a unique and custom piece of art? You've come to the right place!
Here, we will help you transform an idea into a digital masterpiece. A piece can stay digital, or it can be made into a physical painting later if you want.
You are welcome to send us any photo; portrait of a family member, pet, landscape, or even one of an existing painting. For example, Michelangelo's "The Creation of Adam":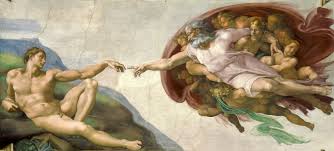 We will then alter the image in whichever way you want. We can change the color scheme, use a different medium, add or take away any part of the original image. For example, we can replace existing objects with other objects: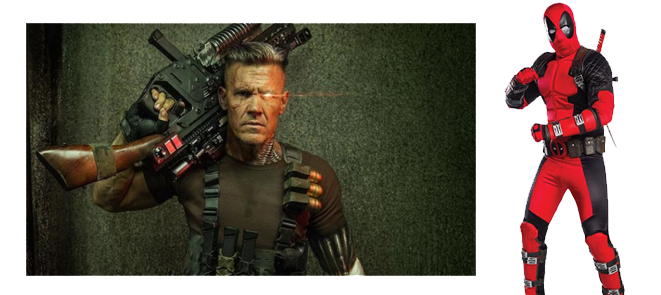 This is where we will work together to make your vision come to life in the digital world.

The result will be something like the following: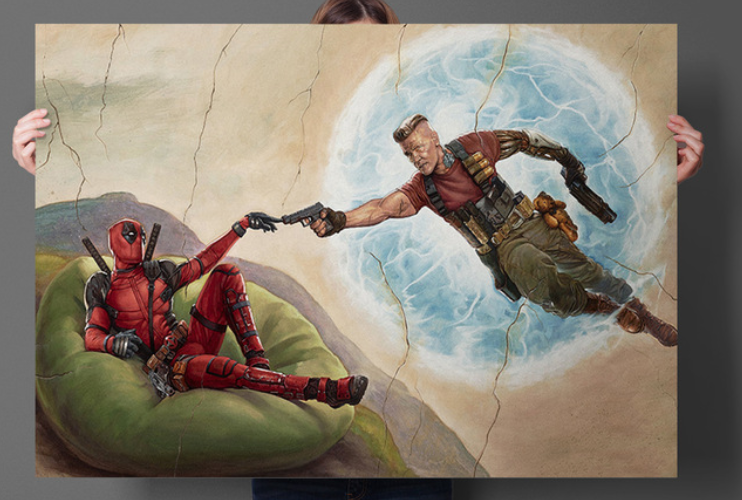 Our Prices
We require $170 upfront for ordering custom digital art (such as the one above) from our "factory". Once the work is completed, we will show you your finished piece. But the piece is not final until you are satisfied! If you want us to change anything, let us know and we will do our best to correct accordingly.
If you wish to have a physical painting of the digital work created, you are welcome to place an order through our website. To order your physical piece, please click here.