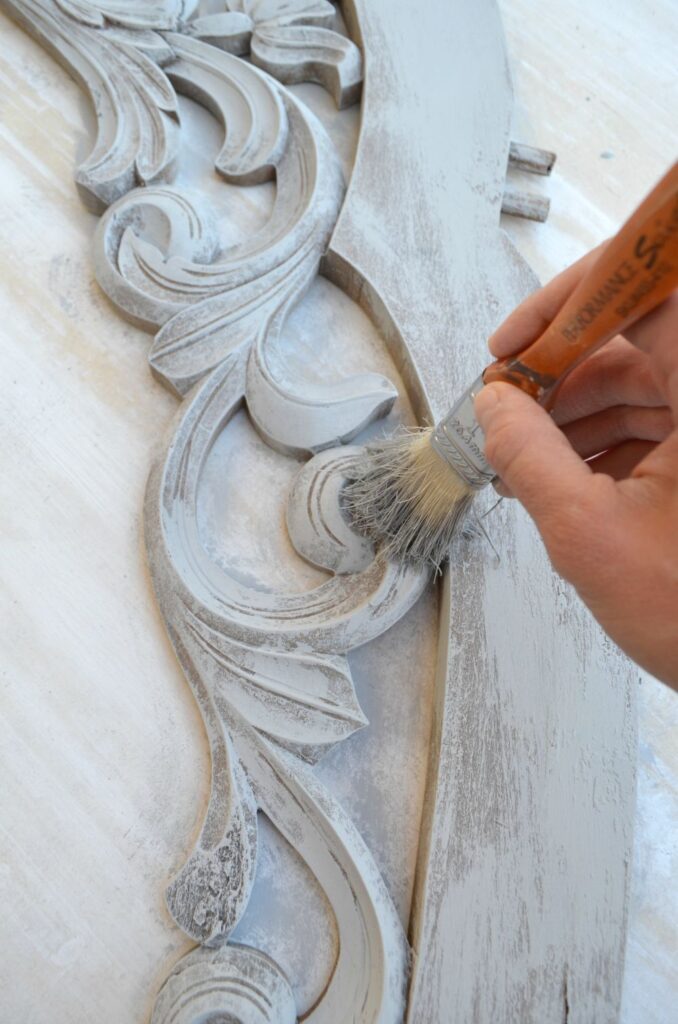 Technique Tip #1: You can perform these techniques on any paintable surface as long as you prepare that surface properly. Practice on a small item before tackling large projects or experiment with different base coats, colors and antique painting techniques on a small unnoticeable section of a larger project before you go forward.
Technique Tip #2: Start by assembling all your tools and materials before you start your antique painting project. You will need a paint tray, latex or alkyd paints depending upon the technique, paintbrushes, a base coat and a sealant, sandpaper, and protective safety gear.
Technique Tip #3: Your costs for the paints, paint brushes, sealants, measuring tools and other items will cost between $50 and $100 depending upon the type of antique painting techniques you employ.
Technique Tip #4: Set aside a weekend to finish your project. This will leave you enough time to prepare everything properly and allow the different layers of paint to dry sufficiently in between each step.
Technique Tip #5: Once you gather all your tools and materials, lay out all the pieces of your project that you will be painting. If you are using antique painting techniques on a piece of furniture, take it apart as much as possible before you begin, especially if there are hard to reach spots or if there are sections that you won't be antique painting.
Technique Tip #6: If you are antique painting a large area like an armoire or a wall, you can use a power paint sprayer to get even coverage. Don't forget to wear safety goggles and protective wear!
Technique Tip #7: Before you apply your base coat, make sure to apply a high quality primer to the surface. Latex or alkyd primers may be more appropriate depending upon the surface you are using. Make sure that you allow it to dry completely before moving onto the next antique painting step.
Technique Tip #8: These techniques are not usually about precision. Have fun with it. Allow the paint to be thicker in some places than in others. Use random applications and unique tools to apply the paint layers, like sponges or rags for special effects. Have fun with it and allow your creativity to show through with the colors and the patterns you choose.
Thank you for reading this article! If you have any further questions about this topic please contact us.
Sources
Easy Antiquing Techniques
Faux Finish Painting: Antique Painting Tips