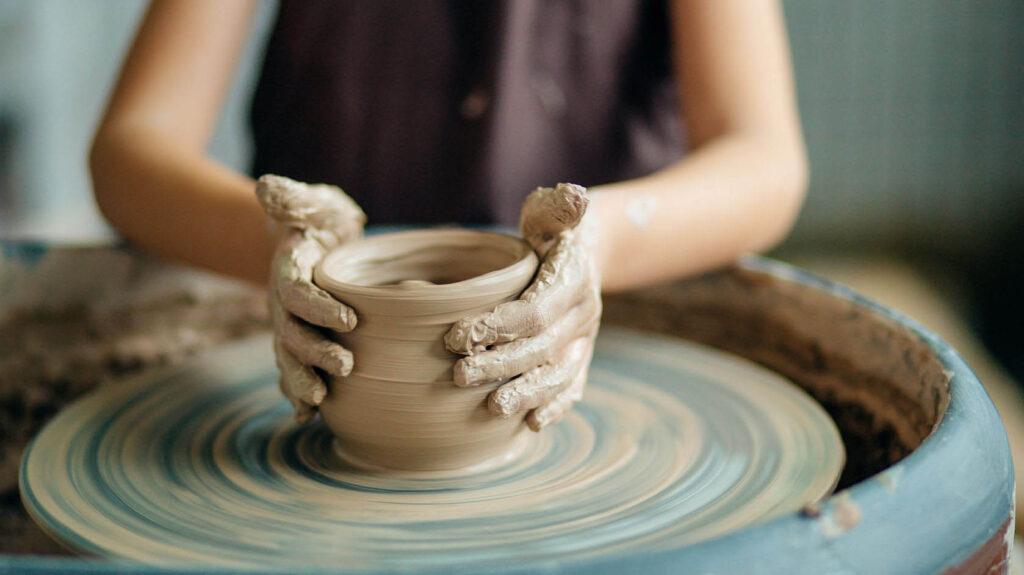 Pottery painting provides a fun activity for party-goers. Great for fund-raisers, showers, luncheons and kids parties, painting pottery allows guests to be creative and make their own keepsakes for the event. Luckily, anyone can host a pottery painting party in his or her own home with the help of some innovative products.
Preparing for a Pottery Party
Hosting a pottery painting party in your home requires the use of pre-glazed ceramics and pottery. Look at thrift and dollar stores for inexpensive pieces of pottery. Make sure that the pieces are all white or a light neutral tone. This will allow party-goers to easily add their design to the pottery. Purchase a variety of shapes and sizes of pottery so that guests will have a wide array to choose from.
Also head to a local craft store and purchase "Porcelaine 150" Paint and Pens. These innovative products adhere permanently to ceramics when baked in an oven. They are dishwasher and microwave safe and non-toxic. Also purchase some paint brushes, paper plates and small paper cups .
The pottery must be completely clean before painting to make sure to wash all of the thrift-store pottery. Fully dry the pottery and set it out on a table so that guests will be able to browse and pick the pieces they want to paint.
Before the party, set up tables so that guests will have plenty of space to work. Place paint brushes, paper plates, towels and small cups full of water at each seat. Place the paint products in the center of the table. If necessary, cover the tables with vinyl table cloths to prevent damage.
Painting Your Own Pottery
When guests are painting their pottery, they can use a wet rag to wipe off any imperfections. The paint will not be permanently set until it is baked in the oven. Tell guests to write their initials on the bottom of any pottery piece they paint. This will make it easier to give the pottery back to the guests at the end of the party.
Have guests paint pottery at the beginning of the party. After they have finished, bake the pieces in a 300 degree farenheit oven for 30 minutes. Serve food or play party games while guests wait for their finished pieces.
After the ceramics have been removed from the oven, allow some time for them to cool. Once cool, guests can collect their pottery and take it home.
Create a Unique Party Experience
Party guests will love creating their own custom pottery pieces. This fun activity will create a memorable event for all who attend. Your party will definitely stand apart from the rest with such an enjoyable and unique activity.
Thank you for reading this article! If you have any further questions about this topic please contact us.