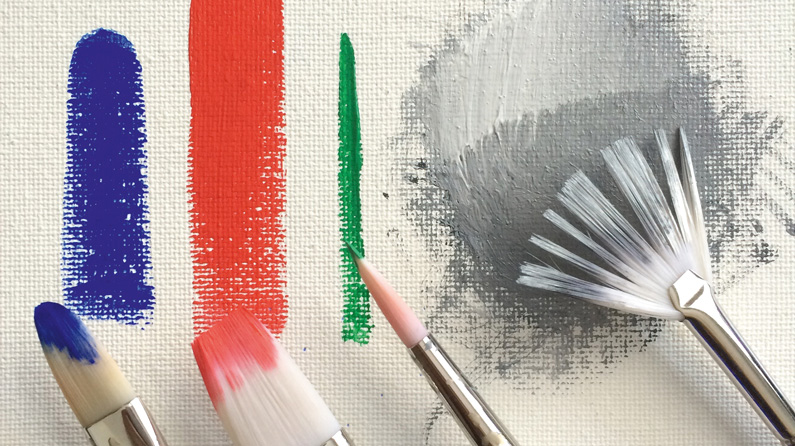 Learning how to paint is not rocket science, and with the right painting techniques it is something that is possible for anyone to learn. All it takes is a bit of practice and some patience and you are sure to be painting like a professional in no time. However, before you just jump right in, these tips can help you ensure that you are off to the right foot and stand a chance of having a better success than tragedy with a paintbrush.
Your first step in learning different painting techniques, should always be gathering all of your supplies before you start. Even the most skilled painters are going to lose their train of thought if they much run around searching for all of their supplies while they are attempting to paint. Putting the supplies in the middle of the room you are going to paint is usually a good idea, this keeps them close enough to easily access, while keeping them out of your way in the wall area.
If you are trying to use a roller, you want to make sure you use the appropriate roller. For smooth surfaces choose a short nap and for rough surfaces choose a longer nap. Once you have this settled out it is time to start rolling your roller into the paint. Starting with a slightly damp roller will allow you to evenly coat the roller and provide the best results possible. Once you start applying the roller onto the wall, it is important to roll in a diagonal direction. This will provide the best coverage possible, once the entire wall is covered you can then take the roller and run in vertical lines to smooth out the coverage.
To paint with a brush and cut in the trim work you need to put a bit more time into the process. A good-sized brush to use for those cut in jobs is approximately 3″, this gives you plenty of room to seamlessly blend in the two sides with the corner to ensure that the paint is even and seamless. Using a smaller brush will mean many more brush strokes and much more opportunity to create a line in the paint. This can cause a normally beautiful paint job to have a few flaws.
You will also need to ensure that you stop every so often and clean your brush. This will need to be done once the brush starts to dry because then you are creating skips in the paint because the bristles are hard and not working properly. Stop and clean your brush thoroughly and let it dry before going back to painting. If you have two brushes, the same size you can work with one brush while the other is drying to speed the process along. In order to do the best job possible in cutting in, use a good quality brush. When selecting a paintbrush this is not the time to start thinking about a tiny budget, good quality supplies will ensure a good quality paint job every time.
Thank you for reading this article! If you have any further questions about this topic please contact us.