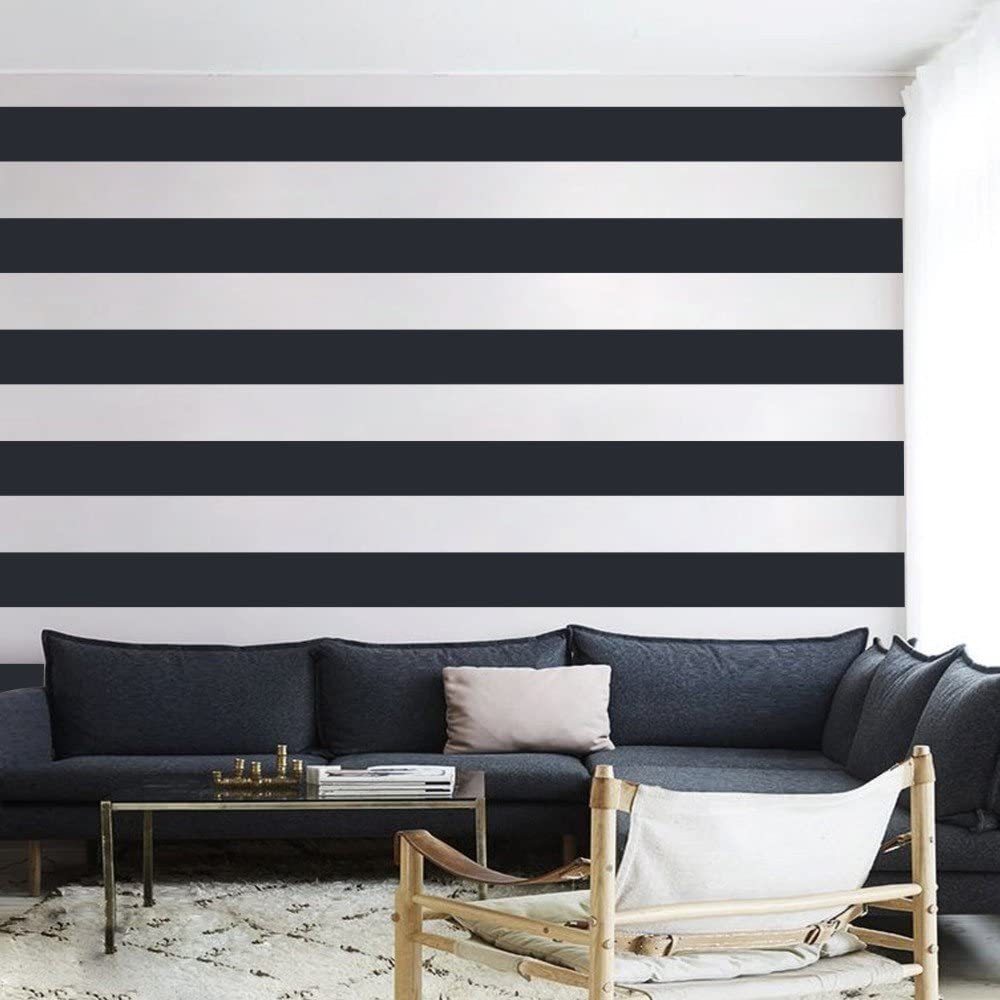 Learning how painting stripes on a wall is not that difficult. Painting wall stripes can give your room a completely different look – – horizontal stripes will make a room look wider while vertical stripes will make a room look taller. Below are simple instructions for how to paint stripes on a wall.
1. Choose the shades of paint that you will be using for the base coat and for the stripes. Paint the entire wall with a coat of the base color, allow to dry completely and apply second coat of base color to wall.
** Use painters tape to tape around windows and doors
**Using a roller will give you a good, smooth base coat
**Use the lighter color as the base coat – it is easier to paint the stripes with a darker color over a lighter color
2. Measure the room and determine the width of the stripes.
**Stripes are best if they are between 4 and 12 inches apart
**Measure the width of the wall and divide by the width of the stripes – adjust the width of the stripes if necessary to fit the width of the wall
**Beginning at one corner, measure from the corner of the room marking each stripe according to the width you determined for the stripes. For example, if your stripes are 10 inches wide, place your first mark at 10 inches, then 20 inches, 30 inches and so forth until you reach the end of the first wall.
**Work one wall at a time beginning from the corner and working toward the other end of the wall.
3. Draw lines at each mark for tape placement.
**Using a laser level to draw the lines for the painters tape will give you the best results – use a pencil to draw a straight line following the laser along the width of the wall
**Use painters tape to create the boarders for your stripes (you will be painting between the tape to make stripes) tape along each pencil line placing the painters tape on the same side of the line each time to maintain the same width for each stripe
**Using a sponge roller, paint the area between the painters tape skipping every other section to create alternating stripes
4. Allow paint to dry and then slowly remove painters tape. Touch up any spots that need touch-ups.
Supplies:
Paint
Paint rollers and/or paintbrushes
Drop cloth
Painters Tape
Tape Measure
Pencil
Thank you for reading this article! If you have any further questions about this topic please contact us.
---