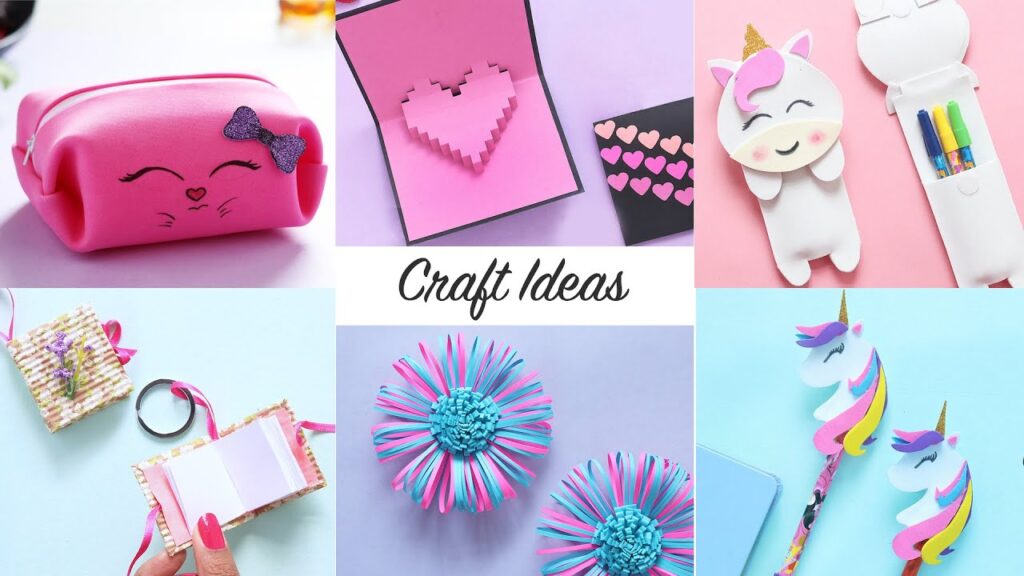 Quick and easy crafts for rainy days that are a great time to do crafts with the kids. When my son was just about 6 years old, he was extra bored one day, and I just happened to be extra tired. He really wanted something to do, but I really wanted to something quick and easy and to keep him busy. His little face really wanted something interesting to do, and I wanted to make him happy. We decided on designing him a new shirt, one that he would paint himself.
This shirt was going to be his masterpiece. He planned it and was very excited to begin. Here are the supplies we used:
1 white t-shirt
Acrylic paints, assorted colors
Fabric medium
Stiff paintbrushes
Cardboard
Paper towels
Water cup
Paper plate
Newspapers
This is a super easy craft for any experience level and age, as long as properly supervised.
Since it was raining outside, and my kitchen table was already full of quick and easy crafts, we decided on using my newly mopped kitchen floor. My young son was ecstatic that he got to paint my kitchen floor! I reminded him to keep the paint on the shirt not my floor.
To prepare, he spread two layers of newspapers on the floor. While he did that, I placed a large piece of cardboard inside his white shirt. The shirt needed to be stretched, but not overly stretched to cause the cardboard to bend.
After that, I took out my vast collection of acrylic paints and let him pick five colors. He was very happy and picked some metallic colors and even a bright pumpkin orange. I taught him how to gently squirt the paint onto the paper plate and made sure he had the basics of dab-dab-dab after he rinsed his brush in the water cup. I followed the directions on the fabric medium and properly mixed it with each color on the paper plate. After putting on his painting smock, he was ready to paint.
I walked a safe distance away and let him plan his own design. It was fun to watch. He designed a very nice train and insisted that certain areas be the metallic colors. He used the gold paint to make the smoke/steam coming out of the stack. He wrote "ENGINE" below his masterpiece so everyone would know what it was. He was very proud.
I still have this shirt, even though he outgrew it years ago. At the time, he slept in his homemade shirt and proudly showed it off to everyone he could. This was a great way to introduce simple crafting to my young son and, to this day, he asks me if he can make another one. He is nine, almost ten, and now wants to teach his little sister how to make her own shirt.
Thank you for reading this article! If you have any further questions about this topic please contact us.