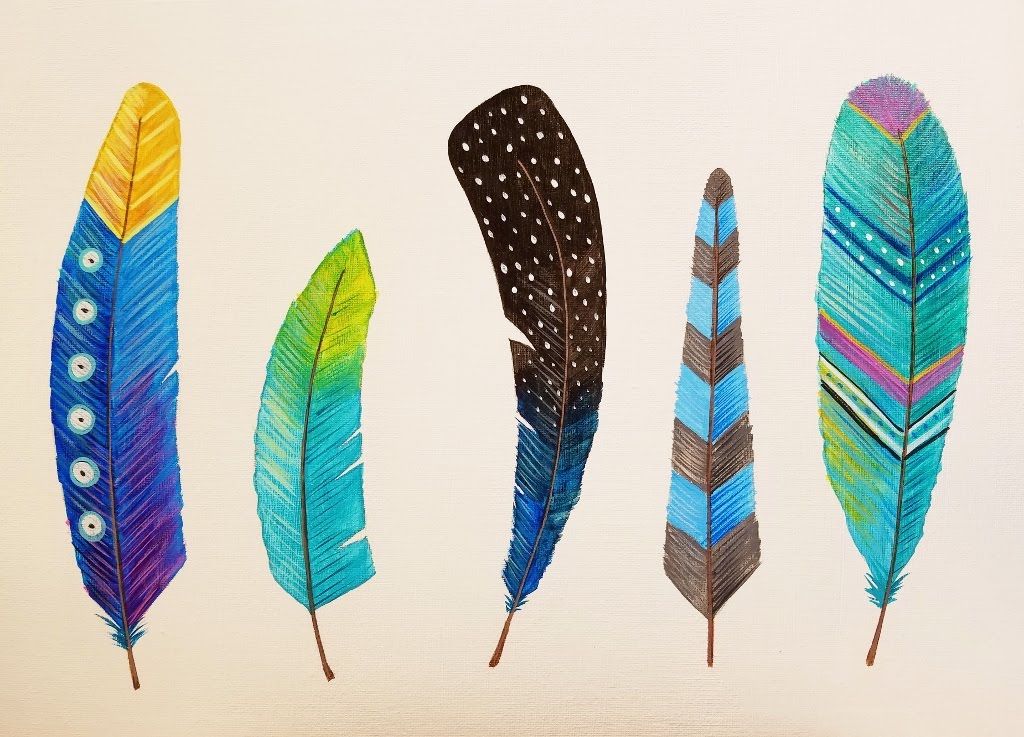 My feather-collecting daughter was enchanted when we discovered the beautiful painted feathers by Northwest wildlife artist Julie Thompson. Since then, I've kept my eye out for feather painting tips and tutorials. Here's what I have found.
What You'll Need
Feathers (thick and wide)
Fixative spray (to hold feather together)
Waxy paint marker (for outlining)
Blue painter's tape or artist tape (to hold the feather down)
Acrylic paint (and water to dilute if necessary)
Paintbrushes
Spray-on gloss (for finishing and preserving the painting)
Recommended feathers: Turkey, peacock, pheasant, and quail. All are thick and wide.
A little inspiration: On Julie Thompson's Featherlady Studio website, you can watch a slideshow of her famous painted feathers.
A History
Vanya the Faerie Lady of Sacred Earth Sacred Art presents "Arteplumaria" – Feather Painting Through the Ages," an article about the art and practice of feather embellishment around the world.
Tutorials and Resources
Novawuff's Tutorial on Deviant Art is a little rough-around-the-edges, but it gives some helpful tips such as prepping the feathers with fixative spray, painting with water-diluted acrylic paint, and finishing with a spray-on gloss.
Caroline Travisano created a series of eHow video tutorials beginning with Choosing Feathers for Acrylic Painting. Further videos demonstrate laying out the painting, choosing brushes, and finishing the painted feather. View the whole series: How to Paint Feathers with Acrylics.
In her How to Paint Feathers tutorial, eHow author Michelle Bell says feather painting is not as complex as it looks. She breaks the process down into seven simple steps.
Folk artist Kelley Patterson describes her feather painting process using Gesso, a paint binder with chalk, as an undercoat and oil paints on feathers.
Instructables.com author poofrabbit is planning to create an Instructable: Feather Painting as a project to share with children. The author answers questions about the project on this page.
Wildlife artist and feather painter, B. Curtiss, sells a downloadable ebook Painted Feathers, divulging the secrets of feather painting from start to finish.
Thank you for reading this article! If you have any further questions about this topic please contact us.