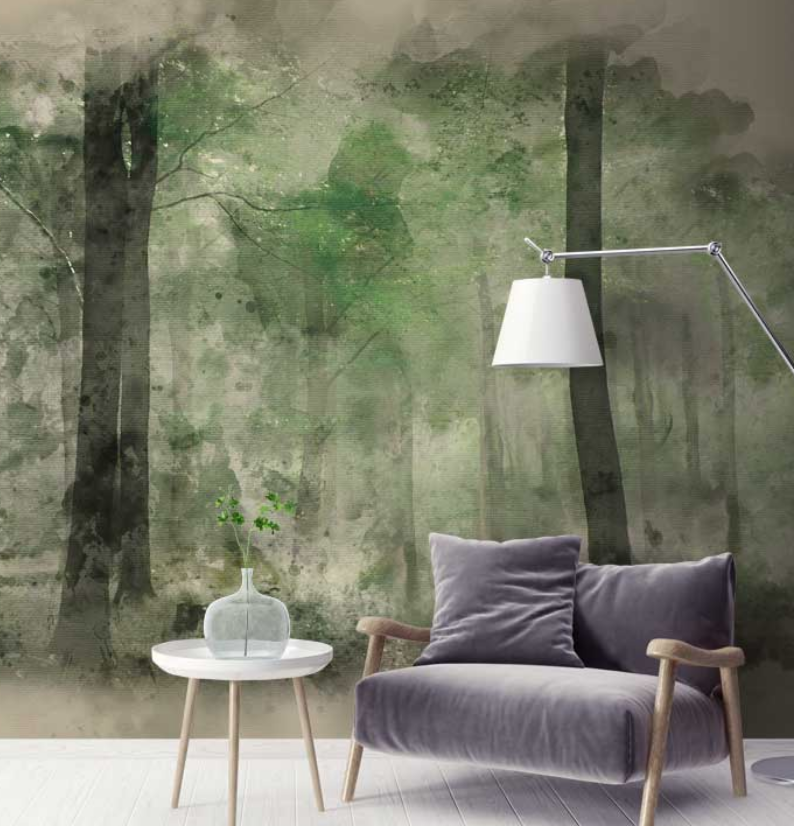 A hand-painted wall mural inside a personal residence, are very creative, personal, and fun methods to liven up any room! You can make the mural painting a fun family project, or even hire a professional muralist to help conceptualize your ideas and put them down in paint. Finding a talented mural artist opens up endless possibilities to paint any scene that your imagination can come up with onto the walls or ceiling.
Children's rooms make great candidates for a hand painted wall murals, especially for vivid and colorful imagery. Parents often have decorative wall murals painted on the walls and ceilings in a nursery or children's room, creating a stimulating environment for the kids. Think about how educational and entertaining zoo animals, underwater creatures, or the planets can be for kids as they play in that space!
Hand painted wall murals are also beautiful alternatives when choosing decorative art for any room in the house. A professional muralist can help you interpret ideas and set a mood or atmosphere. Hand-painted murals can be painted in many styles, such as an authentic Renaissance feel, which can accompany your furniture and other decor nicely. Hand painted wall murals also create the illusion of larger space.
Commercial Hand Painted Wall Murals
Businesses often find mural art as a way to enhance a commercial space's appearance, making the space appear larger and more attractive. With planning and conceptualization, decorative wall art creates a distinct theme throughout a store, restaurant, or salon, making the space memorable to customers and creates repeat clients. This is a great way to stand out amongst your competitors and establish a unique image for your business!
Thank you for reading this article! If you have any further questions about this topic please contact us.
---