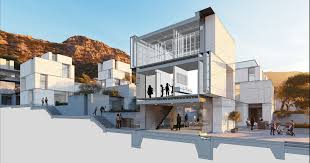 Google Sketch-Up is a free 3D drawing program for creating polygon models quickly and easily. While lacking the sophisticated toolset and advanced features of the 3D software used by professional modelers and animators in both the gaming and film industries, such as those found in Autodesk Maya or Cinema 4D, SketchUp has a comparatively simple learning curve.
Google are masters of interface design, and Sketchup benefits from its uncluttered, easy to navigate layout. Unlike more complex 3D software, the Sketchup interface makes all of the programs intuitive modeling tools instantly accessible. Sketchup is comprehensively documented, and is further supported by an active and enthusiastic community and a variety of Google Sketch-Up tutorial videos.
Download Google Sketchup Free or Buy Sketchup Pro
Available for both the Mac and Windows, Google Sketch-Up comes in 2 editions. Sketchup itself is free, and can be downloaded from the Google Sketch-Up website. The free version of the software has certain limitations that are unlocked in the professional version of the program, Sketchup Pro, which retails for $495. The Pro version includes the following features not available in the free version of Google Sketch-Up:
Extended export capabilities, including saving out to the OBJ, FBX, 3DS and XSI formats.
Inclusion of LayOut, the 2D documentation design tool.
The ability to add attribute data to 3D models using Dynamic Components.
Use Solid Tools for additive and subtractive modeling.
Create 2D drawings and sketches from 3D geometry using Style Builder.
However, the 3D modeler using the personal edition of Sketchup for free can still make 3D models, export them to 3D formats such as KMZ and DAE and create limited scene-based animations. Free users can also upload their creations to the Google 3D warehouse to share with other Sketchup users, and make 3D buildings to upload to Google Earth.
Easy 3D Modeling in Free Sketchup Software
Making 3D models in Sketchup is a quick, intuitive process, that can be thought of as 3D drawing. Geometry in Sketchup is sketched out in 2D by drawing straight lines that, when linked together, form flat planes, such as triangles, squares and rectangles.
These 2D planes are then extruded into 3D using the Sketchup Push/Pull tool. This tool adds the third dimension to the sketch, creating 3D depth. This tool can also be used to cut holes through existing geometry. More complex extrusions can be achieved using the Follow-Me tool, which creates sweeps and lathes from 2D faces along a predetermined path sketched out by the 3D modeler.
The Paint Bucket tool, common to most 2D drawing applications, is used in Sketchup to add color to the flat faces of 3D models, or to add imported materials and textures to geometry. Textured 3D models can also benefit from the extra realism provided by the softwares Shadows Engine, which provides realistic real-time shadow effects to objects created in Sketchup.
Google Sketch-Up is Superior 3D Drawing Software
While the free version of Google Sketch-Up would be considered feature-light by most professional 3D digital artists, its simplicity is its strength. Learning all of the capabilities of market-leading 3D software creation tools such as Autodesk Maya, or the more advanced free 3D programs such as Blender or 3D DAZ Studio, can take weeks, months, or even years. In contrast, Sketchup enables a newcomer to 3D to be modeling effectively within minutes of downloading and installing the program.
The ease of use of the Sketchup modeling toolset can even be useful to the more experienced 3D artist, as rapid prototyping in this program is remarkably quick, with 3D geometry extruded from 2D sketches all but jumping off the screen. With the additional functionality offered by Google Sketch-Up Pro, it is little wonder that both the free and commercial versions of this superior 3D drawing software are so vastly popular, with millions of users worldwide.
We hope this article was inspiring for you! Please contact us if you have any further questions.
---