We at Paintings studio more than happy to provide you 10 distressed painting technique tips. We hope you will enjoy!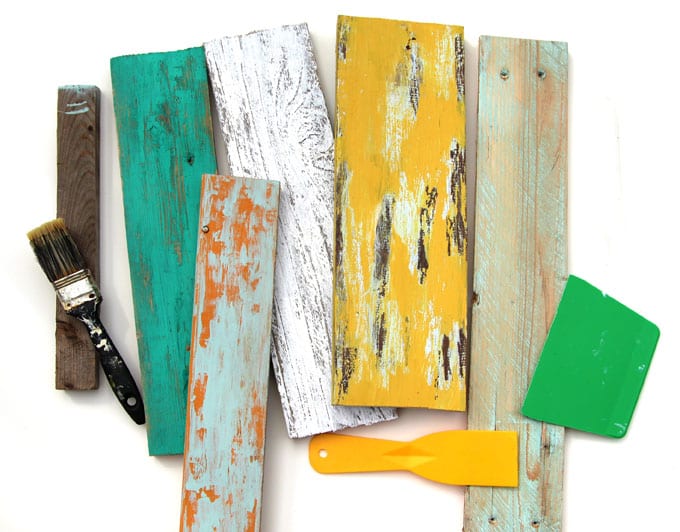 Creating a distressed or aged look is a great way to add character or elegance to tired doors or furniture. You could just wait. You furniture will be distressed eventually, but if you don't have 30 years or more there are a quite a few ways to go about creating a distressed look for your furniture. You could hire someone. There are painters who specialize in creating faux finishes. Hiring a professional to age your furniture can get expensive, so you might as well just do it yourself. Here are a few distressed painting technique tips to make creating a faux distressed look simple:
Make sure you sand the piece of furniture. Just because you're applying a faux finish doesn't mean you can skip steps. You will probably be able to skip applying primer, but you must be sure to sand the piece well.
There are a lot of different ways to create a faux distressed look. You can use a glaze, painter's wax, a crackle glaze, and many other techniques. Decide exactly what kind of look you're going for.
Before you paint, hit your local Sherwin Williams store. They have paints that create the faux finish you're looking for without a lot of hassle. Some stores have videos you can borrow that will walk you through the process. Almost every Sherwin Williams store has books you can look at and associates that can demonstrate various techniques for you. They're a great help when painting just about anything.
If you're using a glaze to create a distressed look, use paint with a satin finish as your base coat. This will help the glaze go on smoothly. A flat paint will create a blotchy look.
The simplest way to create a faux aged look is to use sandpaper. Naturally, the areas of a piece of furniture exposed to sun will have a lighter shade. You can create this look by sanding the paint a bit. You can also paint a different color underneath the top coat and sand the top coat to let the contrasting color underneath show through.
Before you try your faux painting technique to your entire piece, try it on a small section first. This way you can see it before you waste the time and money to do the entire piece and make changes if you need to.
Using wallpaper paste, latex paint, gum Arabic, acrylic paint, a toothbrush and a hair dryer you can create a beautiful antique door. After you sand the door, apply a base coat of light colored water based paint. Let that dry over night. Apply a good coat of wallpaper paste and gum Arabic, letting this dry too. Once that coat is dry, apply a coat of off white latex paint, drying this coat with a hair dryer turned to high. It will crack. Next, apply an acrylic paint in some lighter shade of brown, depending on the look you want. Use an old toothbrush to lightly splatter a slightly darker color if you want.
If you're going to use a sanding technique, make sure you sand the areas that are usually thinned naturally. Sand the high points and corners more than other areas and you will create a naturally aged look.
Add a darker antiquing glaze to a mixture of clear oil glaze and mineral spirits to create a simple, natural look. Apply more to the recessed sections. Wipe some of the glaze off the high points. This will darken the paint already on the piece, simulating the look of dirt and age.
Apply alternating layers of different 3 different colors of paint and tinted painter's wax. Start with a layer of paint, then wax, another color of paint, wax, and a last color of paint. Once the last color of paint has dried, apply crackle paint. Once the crackle paint has dried you should sand areas to create an aged look. Once you're done sanding, apply a last coat of painter's wax to seal the piece.

We hope that you enjoyed our article about Distressed Painting Technique Tips. If you have further questions, feel free to contact us.