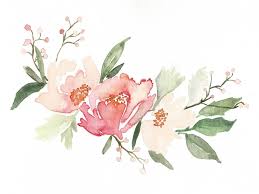 If you think the genre of floral art is limited to stodgy Victorian paintings of roses, think again. There is a certain charm to Victorian roses, and I have such a painting in my bedroom, but flower art ranges far and wide, from Picasso's bouquet to Georgia O'Keefe's calla lily or medieval mille-fleurs.
My life has been divided between Southern California and New England, and every time I move, I take my art with me. One of my favorites is a large, contemporary, very bright watercolor of jonquils and hyacinths by Tom Noble. This is the very antithesis of my Victorian roses, but it serves a different purpose. In my bedroom, I want things serene. The watercolor hangs in my office, and when I'm in SoCal, it echoes the sunny atmosphere and brings the outdoors in. When I'm in New England in February, it brightens everything and keeps the hope of flowers alive. And in both locations, it energizes me.
Floral Art to Suit Every Taste
This art can make any kind of statement you want. It can be rich and romantic, such as Fantin-Latour's Flowers and Fruit. It can be starkly dramatic, as is any of Georgia O'Keefe's work. It can be lush and shimmering, if done by Renoir or Monet. Whatever atmosphere you wish to create can be supported by floral art.
Some men feel that floral art is "too feminine" for their tastes. I would ask them to look at Joan Mitchell's nearly abstract 1991 work Sunflowers or one of the many starkly beautiful paintings of plum trees by Yoshida Toshi. Floral art can make as bold a statement as any other genre.
Thank you for reading this article! If you have any further questions about this topic please contact us.
---