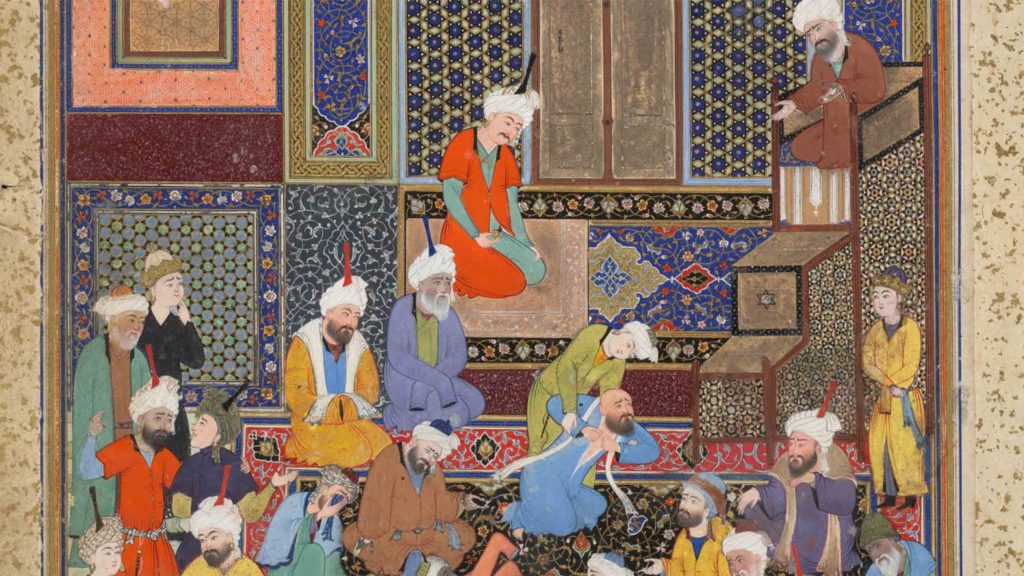 Little is written about modern Islamic art. It is clear that today's artists are still inspired by cultural traditions and imagery from earlier Islamic periods. However, Afghan art of today is more clearly a means of personal expression, freed from traditional cultural rules in the post-Taliban era. Many of the Afghan master artists painting today do paint in more freedom, but have yet to be able to receive international recognition for their fine art paintings.
There are several styles of art which appear to be more popular for the Afghan master artists. Modern art paintings, colorful abstract art, and impressionism art are the most frequently found styles in the numerous art galleries popping up around Kabul.
Modern Art Paintings
There are at least four master artists painting in this style in Kabul today: Niazi, Faryad, Hamdard, and Ismael. Each of these brings his own interpretation to modern art. Some are clearly drawing from their own experience. Many artists fled during Afghan civil war of the '90's (the Mujahadeen war) and lived in refugee camps in Iran or Pakistan when the Taliban were in power.
Impressionist Art
Two of the most prolific impressionist artists are Hamdard and Shukoor. They have an amazing talent of highlighting the beauty of Afghan culture. If impressionism is defined as "seeing a scene at-a-glance," it exactly describes how they describe their inspirations. They elaborated they never can stop to paint in the middle of the bazaar or crowd, because the people would crowd around them too much. They have to see a scene as they are strolling, and then go to their studio to paint.
Colorful Abstract Art
Abstract art is a newer art style less frequently seen in Kabul than paintings in Impressionism. The artists seem to be more influenced by Picasso. Cubism, geometric Abstract art, and partial abstraction would be more characteristic of the Master Afghan artists.
Classical Islamic Calligraphy
Calligraphy has been a consistent art form in Islamic history since it's beginning dated to the 7th Century A.D. It typically is considered the highest form of Islamic art, based on the glorification of letters, words, or passages of Islam's holy book, the Qur'an.

Thank you for reading our article about Afghan Art. Should you have any further inquiries please contact us.