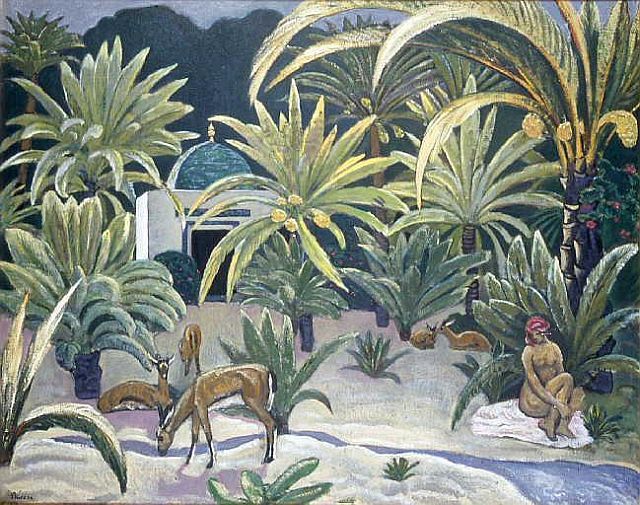 It might be December in Saginaw, but your home can still have a tropical ambience with the help of some palm tree paintings. Indulge your imagination and let your soul wander into a painting of a tropical sunset, a harbor in the Antilles, or a faraway isle that exists only in the mind. If one of the purposes of art is to provide an alternate reality, why not make yours paradise?
Matisse, Rousseau, Gaugin and other post-Impressionists are the first artists who come to mind when thinking of palm tree paintings. Their bold use of color and vivid, even aggressive imagery creates a jungle atmosphere that can be mysterious, even threatening, yet highly decorative. There are also more traditional tropical landscapes by Turner, Homer and Whistler.
Immense Popularity of Palm Tree Paintings
The genre of palm tree paintings is, however, dominated by lesser-known artists and commercial painters. In the past few years, there has been an absolute rage for the palm motif, in everything from bedspreads to brooches. You can find prints of palm trees in department stores and even discount stores these days, most of which are very generic and almost indistinguishable.
Don't let that stop you, though, if the tropical landscape is what you want. Choose one that speaks to you, that creates an emotional response, and invest in the very best quality you can find. The fad will eventually pass, but if you've found a painting you love, its appeal will live on.
Thank you for reading this article! If you have any further questions about this topic please contact us.
---